Oppositional Defiant Disorder - The War at Home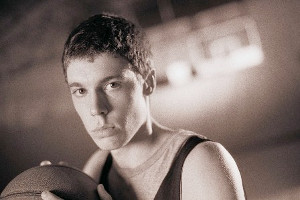 A day with a child who has Oppositional Defiant Disorder is a series of battles in an undeclared war. It starts when they wake up, continues at breakfast, intensifies when they have to get dressed, and doesn't end until they fight with you over bedtime.
Kids with ODD lose their temper quickly and often. They're easily annoyed and frustrated by other people, resentful and hostile with adults, bossy and pushy with other kids. They blame everyone else for their difficulties and make excuses for their inability to cope. They gravitate toward negative peers and tend to be the most sulking and angry of adolescents.
Unrestricted free time is a breeding ground for aggressive behavior for these children. In an unstructured environment, they become annoying, threatening or destructive to kids around them and to adult authority figures. They will use this time to deliberately antagonize anyone they see as "in charge."
As a parent, you can't satisfy a child with ODD, since their thinking is irrational. They clamor for your attention and then tell you to leave them alone. The sad truth is, kids with ODD are not very likeable. Parents often feel guilty about the fact that they love their kids, but don't like being around them.
Parents get blamed for their child's oppositional behavior and tend to heap even more blame on themselves. The parent of a child with ODD often feels incompetent and isolated. They live with the self-imposed shame that other people think they're bad parents, and the humiliation grows larger as their world gets smaller.
Left untreated, Oppositional Defiant Disorder can lead to Conduct Disorder, a more serious pathology that is a precursor for anti-social behavior and criminality.
How to Stop the War and Restore Peace at Home
Because they lack the tools to deal with oppositional defiance, parents generally respond to this behavior with a range of responses that includes negotiating, bargaining, giving in, threatening and screaming. The problem is when you scream, argue or negotiate, you are giving your child's defiance even more power.
Everyone from the school psychologist to your mother-in-law will tell you what this child needs is structure. But no one really shows you what kind of structure and how to put it in place. It's not as simple as giving the child a time out. A child with ODD won't use the time out to change his thinking. He'll use it to plot revenge. Parents need to change their parenting style and method of operation with the child.
Children with ODD need structure with a therapeutic component: learning how to develop problem-solving skills. Your child becomes oppositional when he can't figure out how to solve problems. The problem can be anything from not wanting to get up in the morning to not wanting to do homework. When he learns a simple way to solve the problem, the defiance subsides.
The focus of treatment should be on compliance and coping skills, not on self-esteem or personality. ODD is not a self-esteem issue; it's a problem solving issue. Kids get self-esteem by doing things that are hard for them. Children with ODD need a lot of strong praise and support as well as realistic rewards. They should be praised for doing things that are challenging to them. Don't create false situations for which to praise them to make them "feel better."
Avoid senseless power struggles
Pick your battles with your child carefully and win the ones you pick. Many times you can win fights with this child by not arguing back. When you argue, his resistance gets stronger. Instead of arguing, set limits in a businesslike way and expect compliance. Have a plan for managing your child's behavior. When you're going to the mall, know what you'll do when he acts out in the car. Have a plan you'll use if he throws a tantrum in the store. And be willing to follow through on the plan until the child learns defiance doesn't get him what he wants.
Parents dealing with ODD need a powerful mix of determination and strength. You can have a child with ODD and a peaceful home. The key is to decide: Are you going to change the world for your child or teach him to cope with it? It's not practical or effective to try to change the world for your kid. But by setting limits consistently, concisely and clearly, you will teach your child to cope with the world and succeed in it.
("Oppositional Defiant Disorder-The War At Home " reprinted with permission from Empowering Parents)
by James Lehman, MSW